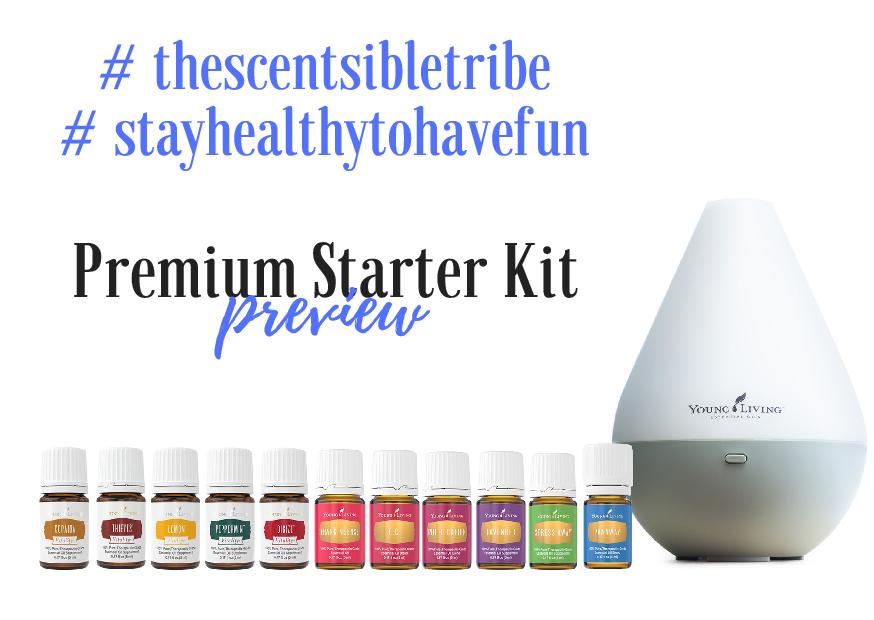 Young Living Premium Starter Kit
What's in a kit?
We're so glad you're here! In this post we're excited to share with you what comes in Young Living's Premium Starter Kit.  Did you know that roughly 92% of people who become a Young Living Member only buy oils for personal use?  We made this site to help you learn how to use Essential Oils safely and give you the tools you need to do so.
When buying a kit from Young Living, you will receive the DewDrop Diffuser. Click here to find out more about the DewDrop Diffuser. On this page you'll find information about each of the oils that come with the Premium Starter Kit.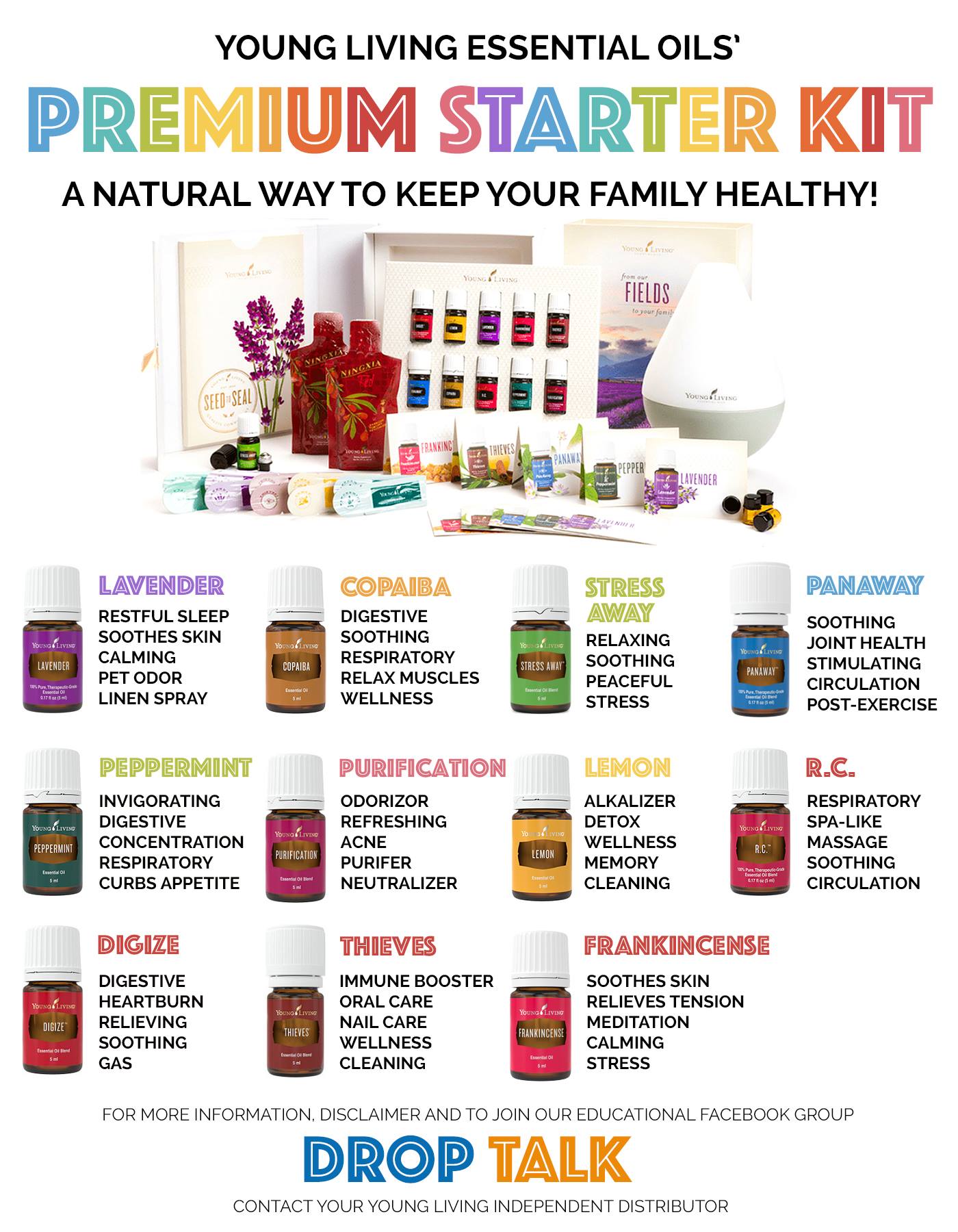 OPTIONS AND PRICING
EACH PREMIUM STARTER KIT CONTAINS:
A DewDrop Diffuser
11 Essential Oils**

Lavender
Peppermint
Digize
Panaway
R.C.
Thieves
Frankincense
Copaiba
Lemon
Purification
StressAway

Thieves Waterless Hand Purifier
2 NingXia Pouches
Sharing Cards
Samples
**In order to meet demand, an occasional substitution may occur for one of the primary  kit oils. These "flex oils" include Aroma Ease, Lemongrass, Orange, Tea Tree and Citrus Fresh.
 DEWDROP DIFFUSER
After completing your enrollment online, print out this Distributor Agreement and send hard copies (3), ID hard copy, and bank book hard copy to the Taiwan office . This is the requirement from Taiwan government. This is the address to send to: 8 / F, 89 Songren Road, Xinyi District, Taipei (First Exchange Square)
NT$6,500
*price includes all items listed above*
READY TO BECOME A MEMBER?