Happy September! Have you already pulled out your warmer clothes, put away the swimsuits, and embraced everything fall related? No? Just me? No matter if you're ready or not, fall is almost here! So, it's best to start planning for the extra work our bodies and immune system will need as the seasons shift. Thankfully, September's promos are PERFECT for that. So, so good. Let's check those out and then I'll talk about some exciting stuff that was released in August!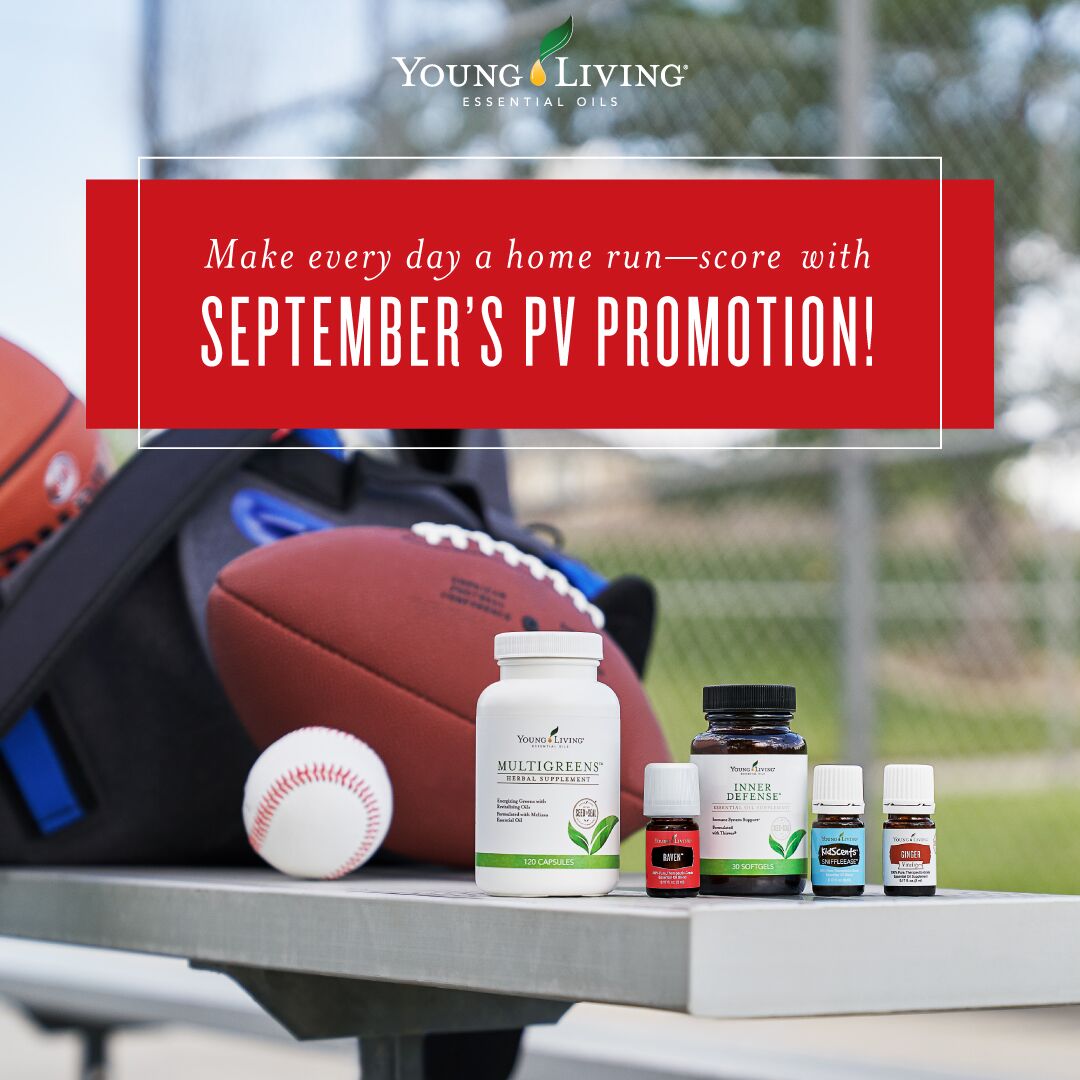 Here is the full breakdown of the US September promos:
100 PV
Ginger Vitality 5-ml*
190 PV
Inner Defense
SniffleEase 5-ml*
Ginger Vitality 5-ml*
250 PV
Raven 5-ml
Inner Defense
SniffleEase 5-ml*
Ginger Vitality 5-ml*
300 PV
MultiGreens
Raven 5-ml
Inner Defense
SniffleEase 5-ml*
Ginger Vitality 5-ml*
*Remember, in order to get the Essential Rewards Exclusive Ginger Vitality 5-ml and the Essential Rewards Exclusive KidScents SniffleEase 5-ml, you have to be enrolled in Essential Rewards (ER) and have an order that meets the PV requirements for those items. The extra bonus of meeting these PV amounts with your ER order is that you get even more ER points to spend later!
Ginger Vitality 5-ml
Ginger Vitality for fall is such a nice treat. Still want to hang on to some of those zestier, summer-like recipes? Use Ginger Vitality in a marinade or a salad dressing. It's also great to experiment with in your culinary ventures. Remember though, a little goes a long way! Plus, Ginger Vitality is great in a tea for helping calm your stomach and support healthy digestion.
KidScents SniffleEase 5-ml
Whether your kids are in school or not, it's inevitable, they're going to try and bring the sniffles home with them from wherever they might go. SniffleEase to the rescue! Diffuse it at bedtime or whenever they need it or add a few drops to a warm compress and put in on their chest as they relax. Even if you don't have kids, this is a great one for adults too!
Inner Defense – 30 softgels
Game changer for anytime you need that extra immune support, like when the seasons change. This is not a daily supplement, but when you're starting to feel run down or you feel something trying to come on, take Inner Defense! You need this in your life. SO good.
Raven 5-ml
Need something a bit heavier duty than SniffleEase? Raven will step up to the plate and help you with your breathing needs. Ravintsara, Eucalyptus Radiata, Peppermint, Lemon, and Wintergreen provides a refreshing blast of easy breathing and inspiration. Diffuse it or rub it on your chest with a carrier oil. There's a reason this is in the Premium Starter Kit now, because it's an essential blend we all need.
MultiGreens – 120 capsules
The extra stress on our bodies as our immune systems start to work overtime can leave some of our other systems in need of support. MultiGreens can help with your glandular, nervous, and circulatory systems to keep your body in tip top shape as we head into colder seasons. This is especially important as our dietary choices change and we're eating fewer fresh vegetables. Get your greens!
Supplement and oils all coming together to make that transition from summer to fall so smooth that the only thing you'll notice is that you need to put on a sweatshirt because it's not a million degrees out anymore. This is such a great combo of products to get this month. I can't wait to get these. If you need some other fall staple oils or supplements for your order, let me know and I can tell you some of my favorites and what might be best for you and your family.
In other news, at the Live Your Passion Rally in August, Young Living released some exciting new products! Vitality oils, blends, protein bites…let's just go ahead and tell you what Young Living said about them with their ordering information and if you want to talk more about them, just let me know!
Seedlings Calm Essential Oil Blend:
When diffused, the harmonious blend of Lavender, Coriander, Ylang Ylang, and Geranium provides a sweet and soothing scent that helps your little one unwind, especially at bedtime.
Item #: 26019
Size: 5-ml
Wholesale Price: $12.75
Retail Price: $16.78
PV: 12.75
Thieves Teeth Whitening Sachets:
Thieves Whitening Toothpaste now comes in a convenient, single-use sachet perfect for travel or for giving out as a sample. This gentle toothpaste is formulated with essential oils and other natural ingredients. The whitening blend of silica, hydroxyapatite, calcium carbonate, and perlite clean your teeth and leaves a lasting brightness and freshness.
Item #: 27739
Size: 10 individual sachets, 1 gram each
Wholesale Price: $7.00
Retail Price: $9.21
PV: 3.50
Parsley Vitality:
With a daily drop of Parsley Vitality, you can take advantage of the benefits of this EO triple threat: internal cleansing, antioxidant properties, and overall wellness, as well as the crisp, bright flavor of fresh parsley.
Item #: 26266
Size: 5-ml
Wholesale Price: $15.50
Retail Price: $20.39
PV: 15.50
Cilantro Vitality:
Keep your defense systems at 100 percent and do your overall wellness a favor with just a couple daily drops of Cilantro Vitality.
Item #: 26944
Size: 5-ml
Wholesale Price: $15.00
Retail Price: $19.74
PV: 15.00
Cumin Vitality:
Cumin is a cleansing support superstar, delivering internal cleansing properties and support for your body's most important detoxifying organs, like the liver, kidneys, and digestive system.
Item #: 27399
Size: 5-ml
Wholesale Price: $13.00
Retail Price: $17.11
PV: 13.00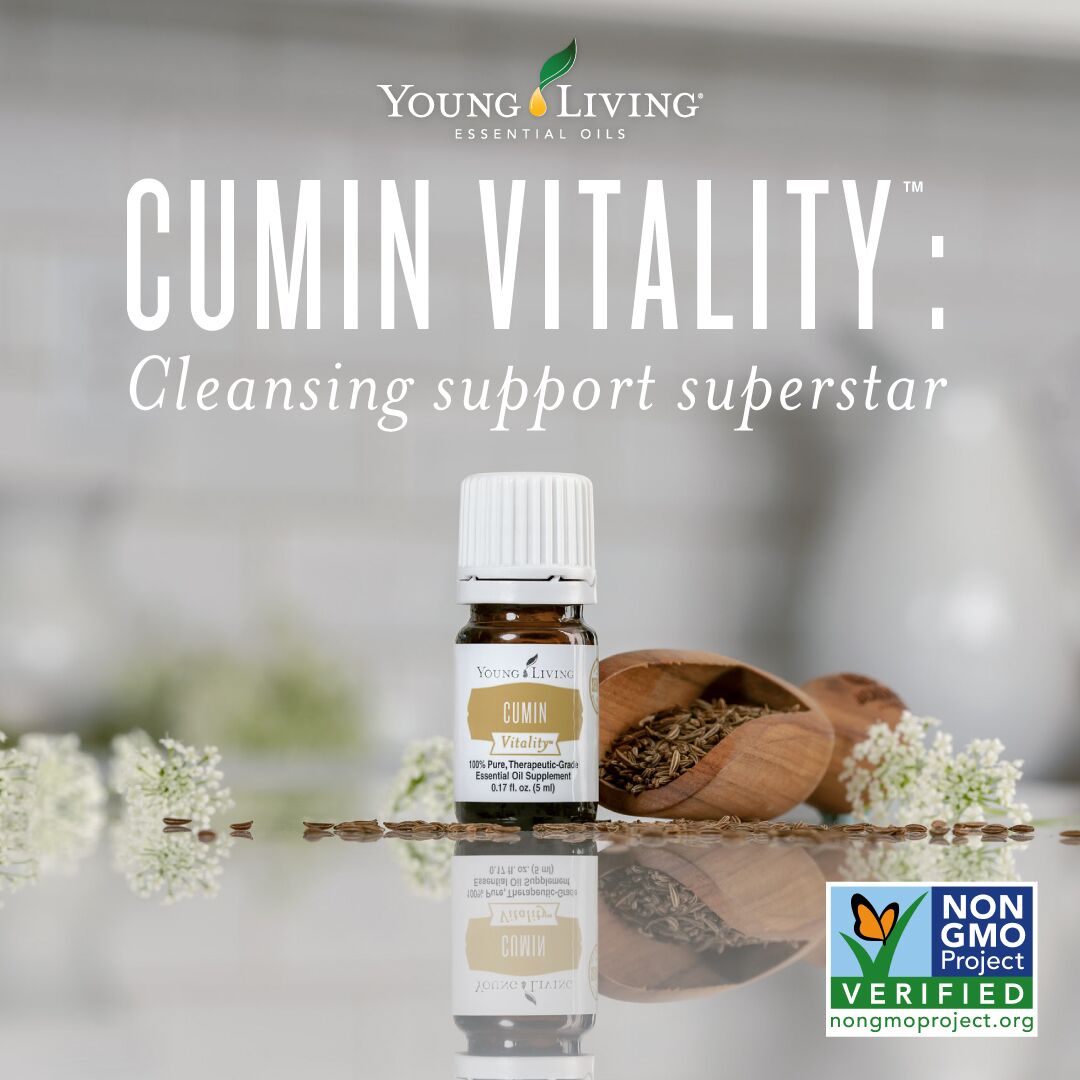 Caraway Vitality:
Along with a balanced diet and exercise, Caraway Vitality's natural talent as an appetite suppressant makes it a weight-management must-have.
Item #: 27396
Size: 5-ml
Wholesale Price: $8.50
Retail Price: $11.18
PV: 8.50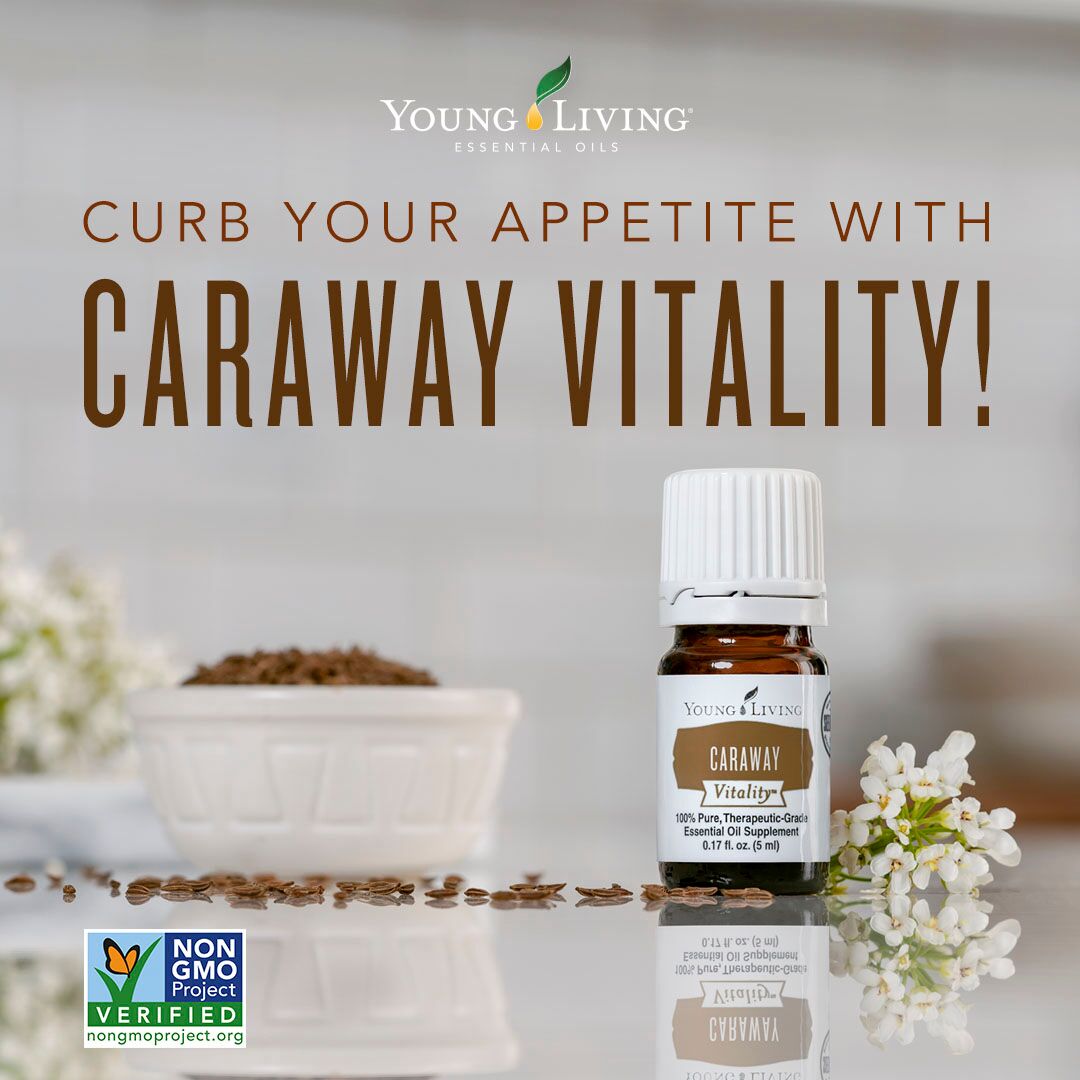 Celebration (Limited Time Offer – while supplies last):
A rich, earthy, herbaceous blend with an aroma that elevates emotional well-being and supports a harmonic balance. Formulated by D. Gary Young, Celebration was formerly offered exclusively in Europe to highlight the market's grand opening in 2014.
Item #: 5207
Size: 5-ml
Wholesale Price: $46.00
Retail Price: $60.53
PV: 46.00
Quick Order only
Protein Power Bites:
This advanced, high-protein snack is loaded with good-for-you ingredients and a remarkably rich blueberry-lemon flavor. Snag a Protein Power Bite for a healthy on-the-go breakfast, midday snack, or workout supplement.
Item No.: 25655
Size: 18 count
Wholesale Price: $24.50
Retail Price: $32.24
PV: 12.25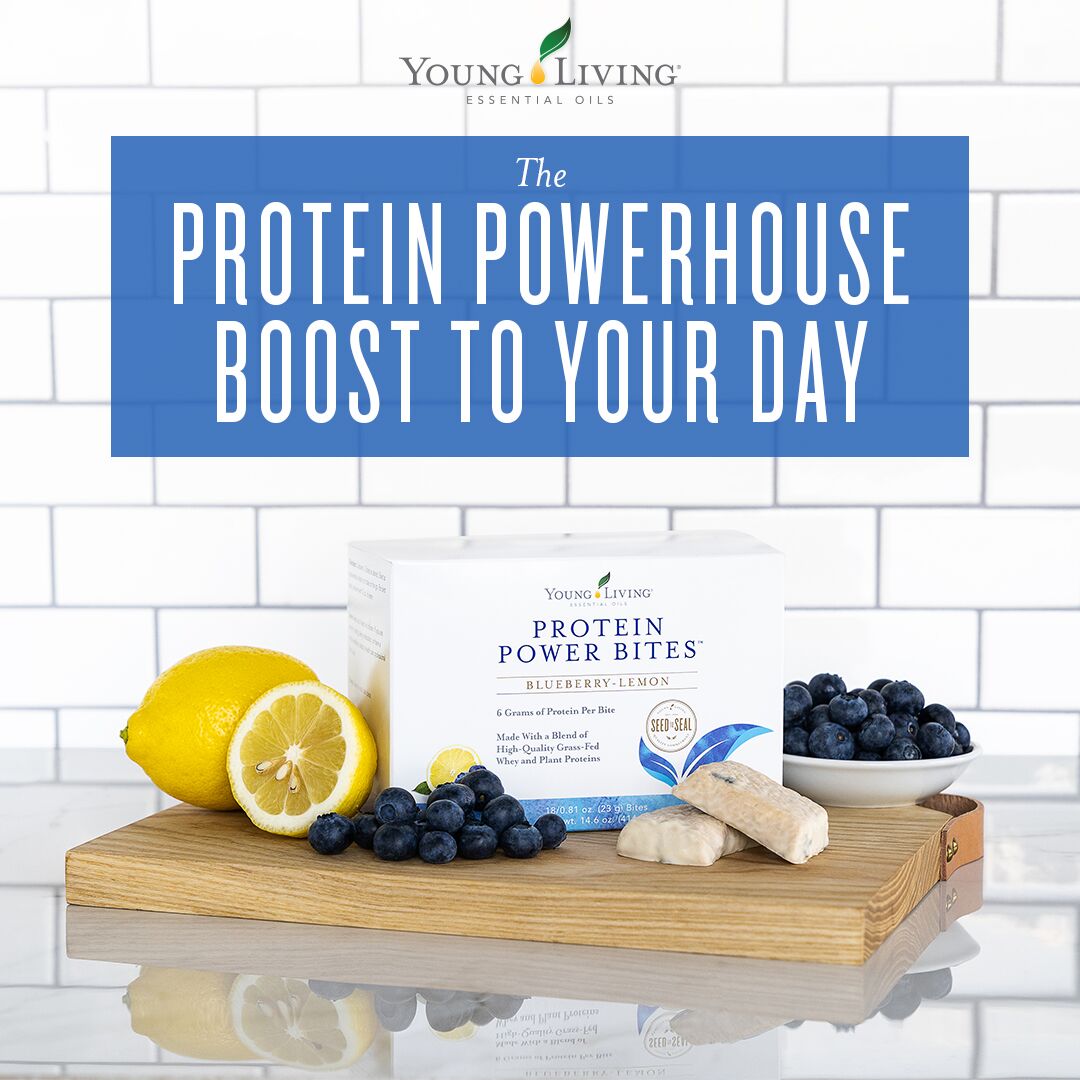 All these new products fit in so perfectly with what was released at Convention and the already amazing lineup of products Young Living has to offer. Are there any that jump out to you that you want to learn more about? Let me know!
With fall coming up, make sure you're also stocking up on all the Thieves products. The blend, the cough drops, the cleaner, and everything in between. So important for staying healthy and keeping your whole family feeling good as the seasons change. As always, if you have any questions or need help with anything, let me know! I'm happy to help however I can. So, get your fall clothes and decorations out and let's welcome this season with open arms. I hope you have a wonderful September!